Latest News
Coronavirus
Unfortunately we have had to cancel our meetings programme for the foreseeable future
We are still sending out newsletters to members and will be updating the programme for 2021 when it has been finalised. We are still planning a holiday to Northumberland, see the Events Page.
Also two day trips will be rescheduled from 2020 to 2021.

At the moment we are hoping to hold a Summer Show on August 23rd 2021

Do look at at the Gallery for our Virtual Summer Show and Members' photos
The results are posted alongside the name of each exhibit.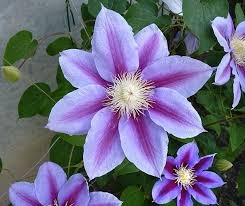 Whatever your level of interest, knowledge or experience,
you are assured of a warm and friendly welcome
at the Cheltenham Horticultural Society.
We meet at The Century Hall, Bishop Road, Shurdington, GL51 4TB
on the second Thursday of each month at 7.30pm.